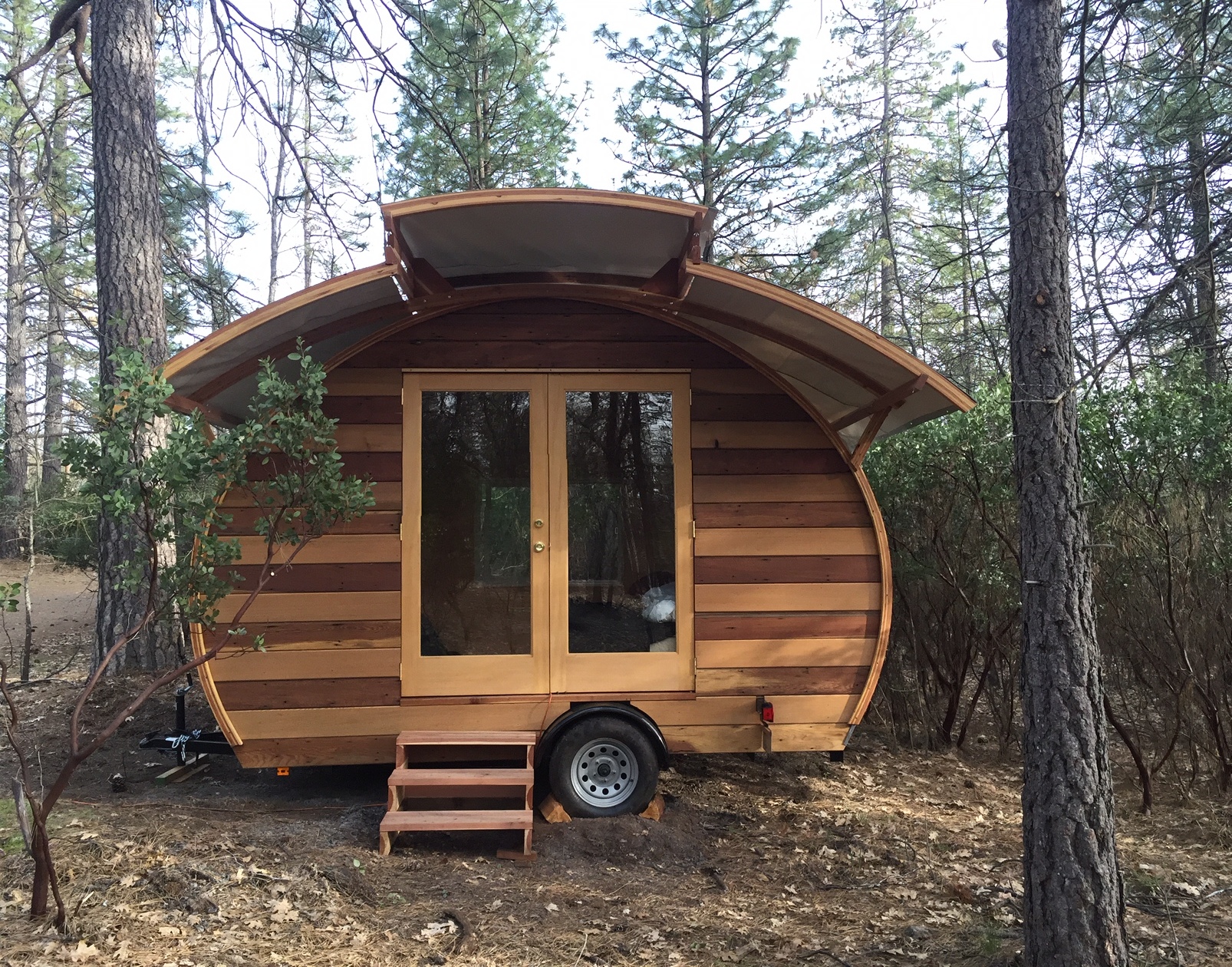 The Incubate
by Moksha Woodwork Designs
The Incubate is the second in the Window Seat Line of tiny homes by Moksha Woodwork Designs.
The Incubate is 78 sq. ft. with large sold maple kitchen counter and maple sliding cabinet doors, and Doug Fir plywood interior paneling. The exterior is a mix of salvaged and new redwood and cedar siding, 26 gauge galvanized sheet metal covers the arch roof and sides, redwood steps, redwood bent lamination canopy frame (can be disassembled for road travel), and 18oz PVC canvas canopy. The Incubate is comfortable for one or two people. ​
FEATURES:
Two burner Atwood Propane gas stove top
Sofa folds out into a full size bed
Two large trunk storage cabinets behind sofa
Sink with gravity fed faucet
Four LED light sconces
Two Doug Fir French Doors 3' x 4'
PVC sliding double pane window ​
12' Carson utility trailer
Travels well @ 55 mph attached to a small pickup truck ​
FOR SALE: $17K
CONTACT: Moksha
Check out Moksha on YOUTUBE.