Herstory
On 9 October 2016, we DQ'd but in our eyes, we still made #HERSTORY! [YOUTUBE] as the first (?) African American Women's 120A Team swimming the 4x50m Freestyle Relay. To our surprise, we came in first for our heat, 12 seconds ahead of the second place relay team!
CALM (Cal Aquatic Masters) Swimmers | Theresa Oehmke, Njeri Kamau-Devers, Kimberly King, Fana Fuqua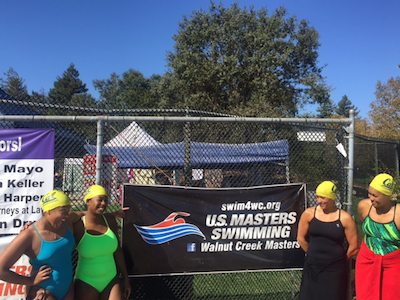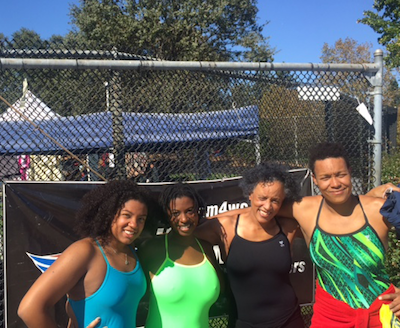 Gerly Heir Swim Cap is an organization comprised of seasoned, professional and academic women of the African-American persuasion. We are...
LOGO IMAGE: Art by Kayin Talton of Soapbox Theory